HANSEN, Chantalle
1985 - 2021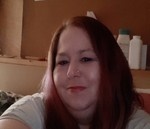 Chantalle Beverly Hansen (nee Laforge) passed away suddenly on May 21st, 2021 on Hwy 11 in Benoit Twp.

Chantalle is predeceased by her sister Jennifer, brother Richard, grandparents Noel & Helen Laforge and Emily Irvine, and Thomas Demerall.
Chantalle is lovingly remembered by her parents Rick & Bonnie Laforge. Children James, Jazmine, Jaxon, Jennifer & Jewlz. Brother Chris Laforge (wife) Nicole. Nephews Julian and Christian Laforge. Along with many Aunts, Uncles, and Cousins.

Chantalle was born in Englehart Ont. July 30th, 1985 and graduated with honors from the Englehart High School in 2004

Funeral services will be held at McDonald Funeral Home LTD. In Englehart on a date to be determined.

In lieu of flowers, memorial donations may be made to Chris Laforge 474222 Kap Kig Iwan Road Englehart Ontario P0J1H0.
Write your sympathies or tribute