MOFFATT, Theodore "Ted"
1939 - 2023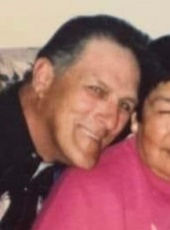 Theodore (Ted) Teddy Bear Moffatt – In Loving memory of Ted who passed away on August 19th, 2023 at Extendicare Kirkland Lake.
 Ted is survived by his brothers Dan Moffatt (Linda McCraw) of Longlac, ON and Clifford McLeod of Extendicare Kirkland Lake.
 He was predeceased by his parents: Rolland Edward Moffatt and Germain Salvia Lachance, his loving wife Henriette McLeod and his son John Paul McLeod; his brothers and sisters: Rollande (Paul Lamoureau), Jim (Anne ) Oleksiuk, Jacqueline Schukan, Therese (Raymond Turbide), Henry(Josephine Fiore), Laurette (Leo Beaulieu), Roger (Denise Leclair)
 Ted leaves behind his loving grandchildren, and many nieces and nephews.
 In keeping with Ted's wishes, cremation has been arranged with Timiskaming Funeral Cooperative
Write your sympathies or tribute